UCLA SCHOOL OF THE ARTS AND ARCHITECTURE
The UCLA Arts Conditional Studio aims to draw attention to the materiality of technological systems and the intrinsically machinic, political, and physical realities of our technological moment.

Against the popular fetishism of software and code–which confuses code for language and language for execution–we focus on the very real material nature of computation.
Through workshops, exhibitions, conversations, and research, the studio intervenes in the layers of abstraction and obfuscation that conceal the human, ecological, economic, and political consequences brought about by the ideology of computation as ephemeral and linguistic.
We are committed to social, epistemic, technological, and environmental justice. We strive to create an inclusive environment that supports vulnerability, criticality, and anti-hierarchical pedagogy.
We believe students should learn how to create software, beyond learning how to use software.
We believe software and the tools to create software should be accessible to everyone.
We believe in technology as a pathway into the arts and the arts as a pathway into technology.
INITIATIVES
Processing Community Day @ Los Angeles
PCD @ Los Angeles is an inclusive event that will bring together people of all ages to celebrate and explore art, code, and activism. The day-long event features four themed-tracks — Accessibility, Disability, and Care, Radical Pedagogy, Under the Silicon, the Beach!, and Epic Play!. Each themed track contains lightning talks and sessions presented by conference guests we invite through an open call.
In addition to a full day of programming, we want to make space for anyone to share ideas and projects with the community. We will set up Show & Tell Stations, a Processing Community Cafe, and a Community Open Mic Session for participants to sign-up on the day of the event. The program will wrap up with an after party consists of performances, food, and drinks.
https://day.processing.org/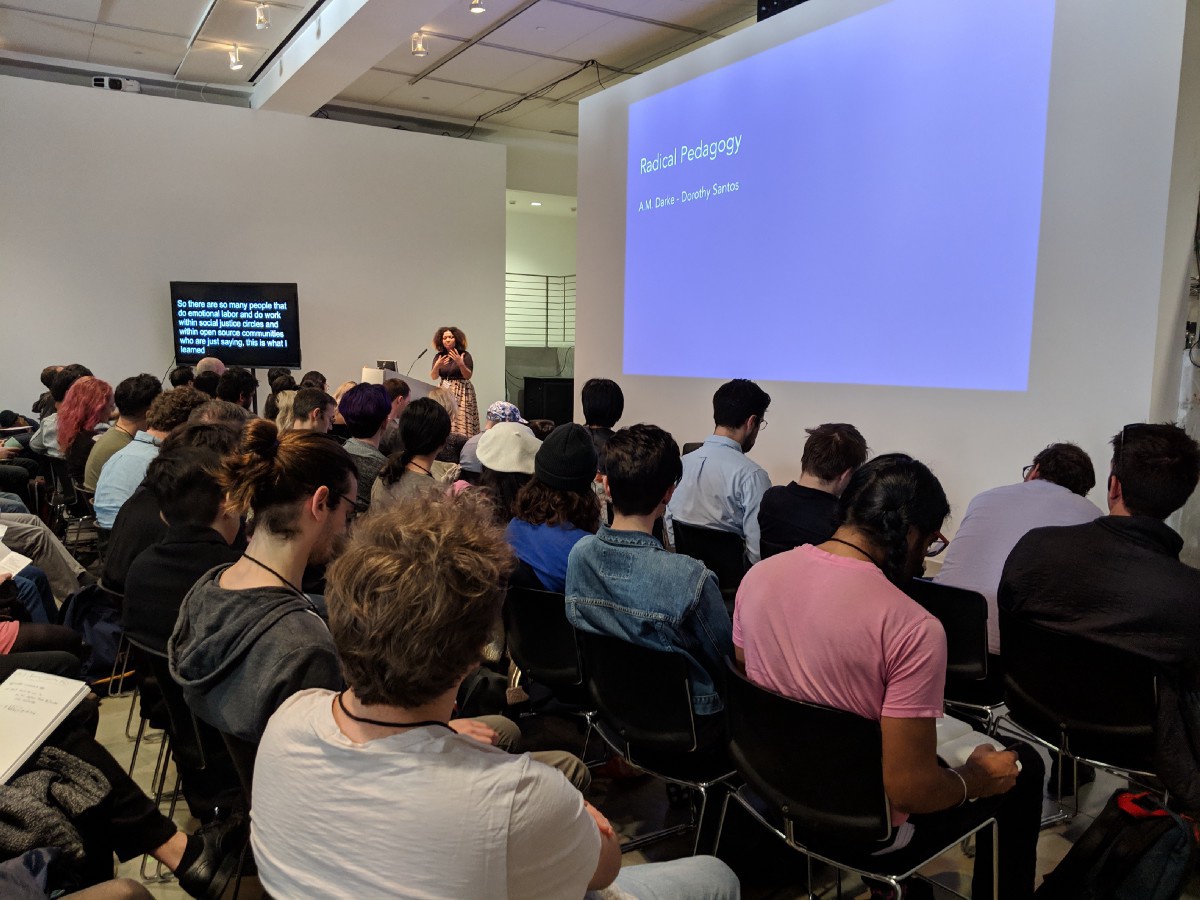 CC Fest
CC Fest is an opportunity for students and teachers to engage in creative coding. Come spend a day making interactive and engaging digital art, animation, games. Teachers will work on bringing coding projects to their classes. Students will be introduced to projects that will help build their creative portfolios.
http://ccfest.rocks/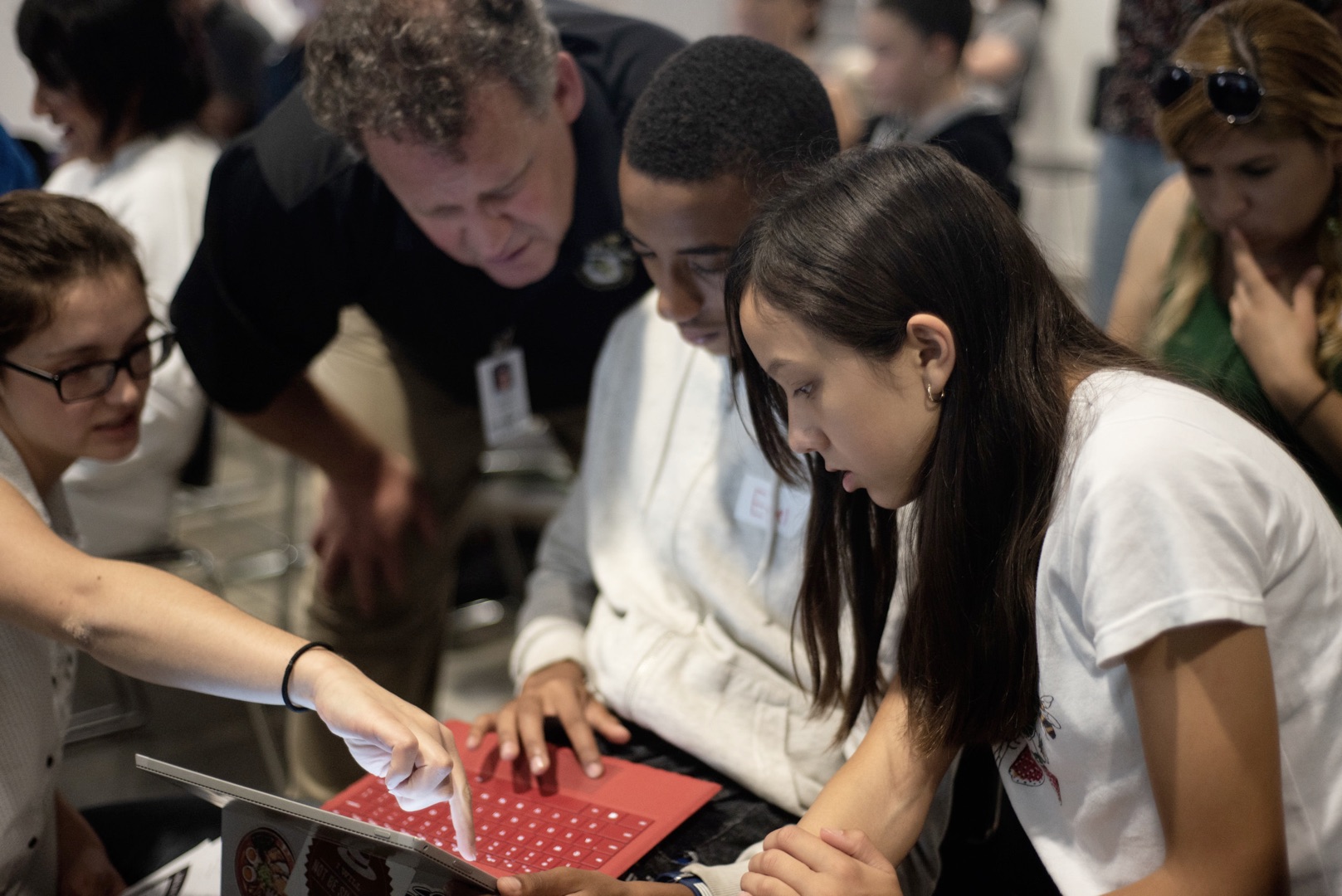 Projects
Impure Functions
Day for Night is a current snapshot of popular music as well as a showcase for trailblazers who continue to cross over from the fringes to become influencers. Eschewing the idea of musical genres, Day for Night focuses instead on acts that specialize in an inventive and highly visual approach to performing.
The Conditional Studio created a playful space for participants to engage algorithms common in computation and computer graphics. A particular challenge was to thread the needle of being pedagogically potent without undermining the mood and atmosphere of the event. In other words, how can you teach people about code while having fun at a concert at 2am?
https://conditional.arts.ucla.edu/impure-functions/
Impure Functions (Refactor)
At Google I/O, we created an installation for two 10'x15' LED screens. Each screen featured a commissioned work by an alumnx of the UCLA Design Media Arts MFA program. The installation focused on algorithms and technologies that have been used or developed by Google, but highlighted the potentially threatening aspects of those technologies through play, generative imagery, and data visualization.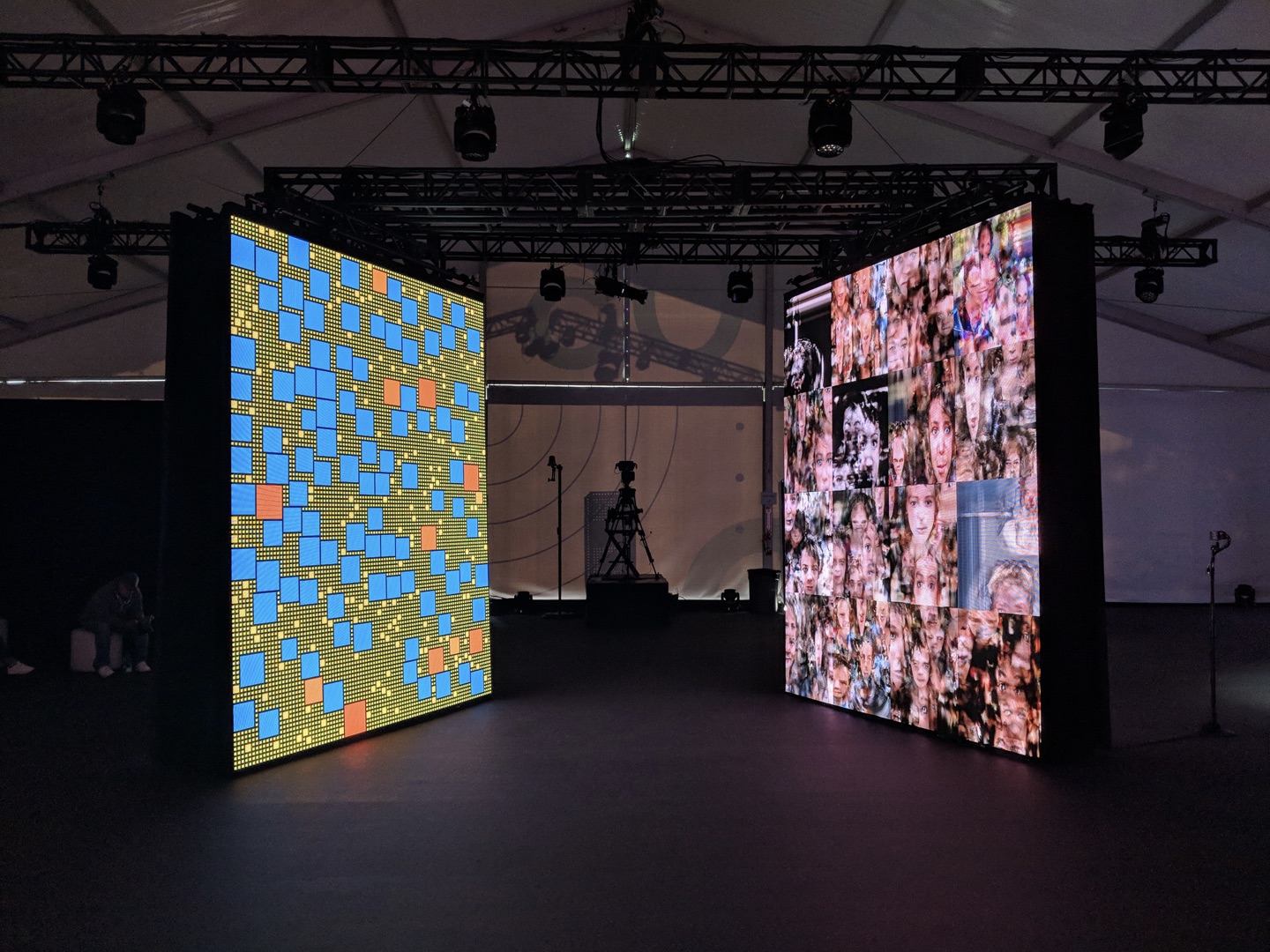 PARTICIPATE
The UCLA Arts Conditional Studio is comprised of graduate and undergraduate students within the UCLA School of Arts and Architecture. If you're a current student, please write to Chandler to inquire about participation. If you'd like to apply to UCLA, please write to your prospective department. The School of Arts and Architecture is the departments of Architecture and Urban Design, Art, Design Media Arts, and World Arts and Culture/Dance.
If you have questions about the UCLA Arts Software Studio, please write to Chandler.